2019 CAWP ANNUAL GOLF OUTING
Perfect Weather for the Golf Outing
The annual CAWP Golf Outing was held on Monday, August 26 at Fox Chapel Golf Club and Pittsburgh Field Club. A combined field of 240 golfers enjoyed a day on the premier golf courses with some of the most beautiful weather of the summer.
GOLF WINNERS
FOX CHAPEL GC
1st Place Tom Garger

2nd Place Erik Bertrand

3rd Place TJ Cleveland

4th Place Brandon Farrell

5th Place Jason Malatak

6th Place Matt Gogolin

7th Place Jack Laver

8th Place Glenn Hendrickson

9th Place Jeremy Miller

Closest to the Hole
Matt Gogolin
Longest Drive
Erik Bertrand
Longest Putt
Steve Muck
Straightest Drive
Kevin Casper
PGH FIELD CLUB
1st Place Jason Lis

2nd Place Larry Lis

3rd Place Mike Stetson

4th Place Robert Latham

5th Place Lucas Heakins

6th Place Ryan Greene

7th Place Scott Geiger

8th Place David White

9th Place John Werner


Closest to the Hole
Larry Lis
Longest Drive
Jonathan Heintz
Longest Putt
Ryan Deatrick
Straightest Drive
Mike Stetson
Beautiful Night for a Reception
Immediately following the round of golf, all attendees gathered at Fox Chapel Golf Club for an extended cocktail reception with heavy hors d'oeuvres and bar service. While enjoying the sliders and French fry bar, attendees were able to network and mingle with their fellow construction industry professionals throughout the atrium, ballroom and terrace.
During the reception the winners of the golf rounds were announced and raffle prizes were awarded to some lucky attendees.
THANK YOU TO ALL OUR SPONSORS
Thank you all of our sponsors for this event. Without your support, the Association could not hope to have such a robust schedule of events for the membership.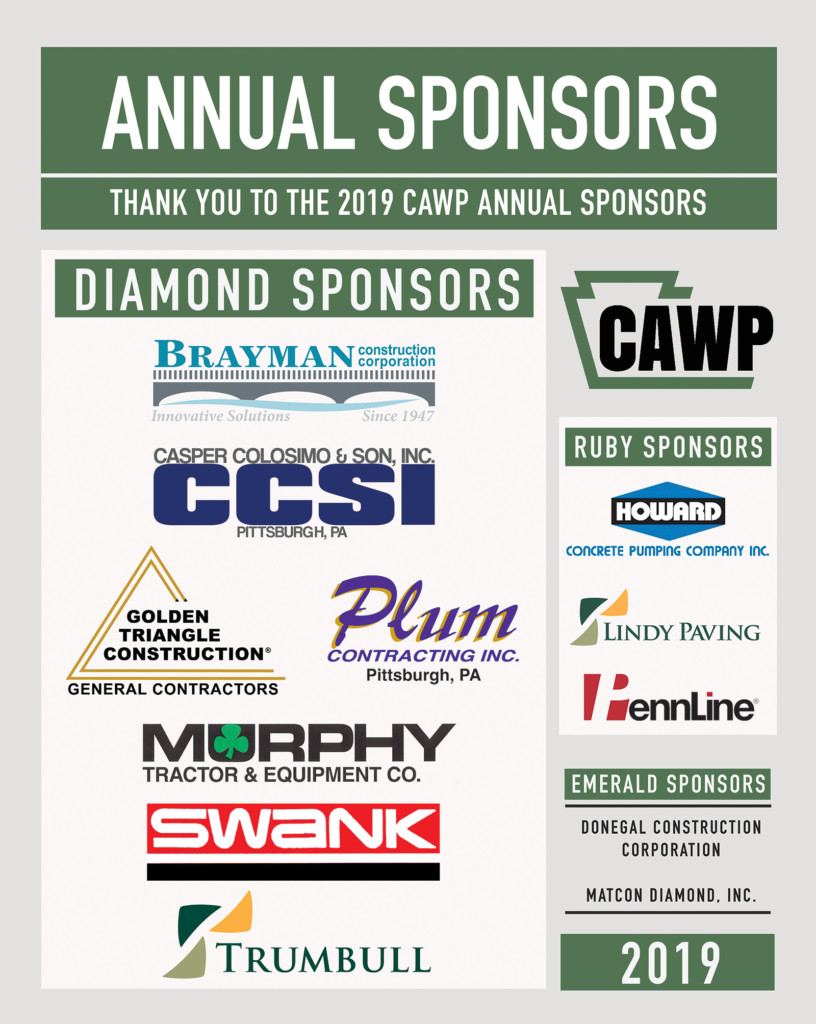 TEE & GREEN Sponsors
*Bold Companies are Multiple Sponsors
Adams Petroleum Products, Inc.
Brayman Construction Corporation
Donegal Construction Corporation
Green Acres Contracting Co., Inc.
Highway Equipment Company
Independence Excavating
Lindy Paving, Inc.
Matcon Diamond, Inc.
Mekis Construction Corp.
Mosites Construction Company
M O'Herron Company
Quality Bridge & Fab. Inc.
Terra-Mechanics, Inc.
Tesone Transport, Inc.
Titusville Fabricators, Inc.
Trumbull Corporation
United Rentals
Willis of Pennsylvania, Inc.
RECEPTION SPONSORS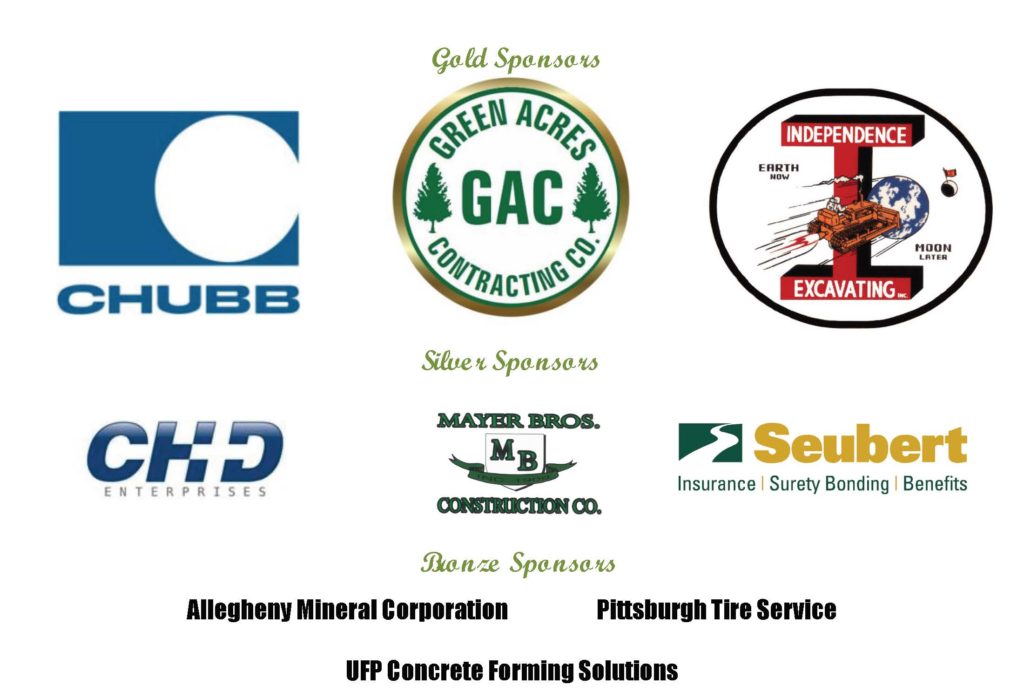 ADDITIONAL SPONSORS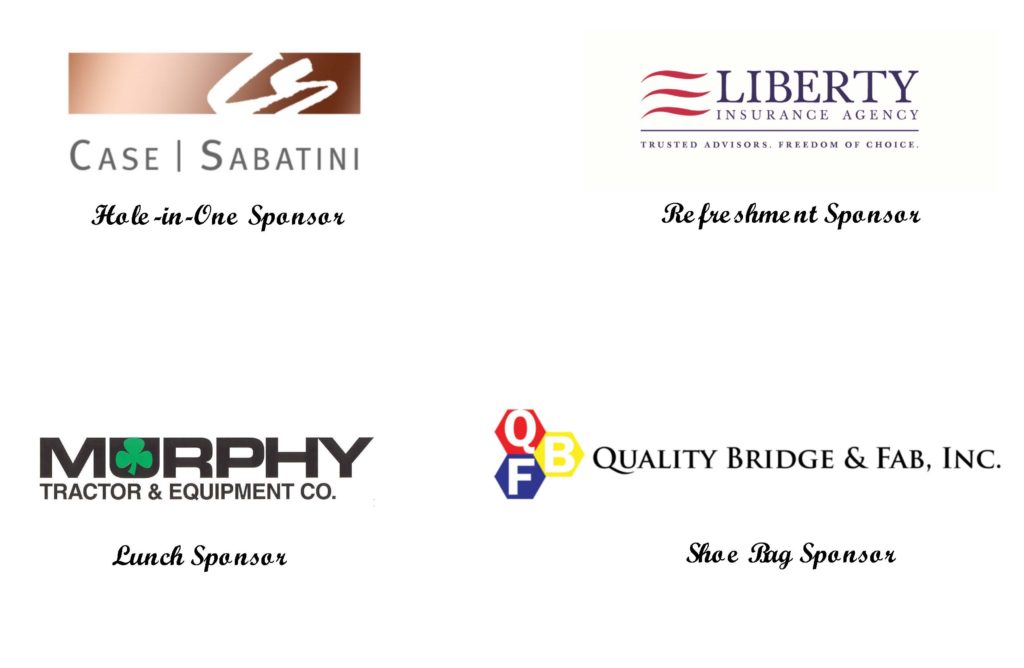 LUNCH SPONSOR

BEVERAGE SPONSORS