2019 CAWP President's PAC Party
CAWP President's PAC Party
Nearly 100 attendees enjoyed a cocktail reception on Thursday, July 11 at Eddie Merlot's Pittsburgh for the 2019 CAWP President's PAC Party. Guests enjoyed food, and drinks while socializing with their fellow attendees. At the end of the evening, several attendees walked away with exciting raffle prizes.
Thank you to everyone who participated by attending or sponsoring the 2019 President's PAC Party. All proceeds from the event will go to the CAWP PAC.
CAWP President Joseph F. Casilli and his wife Debby
Several guests took advantage of the unique entertainment for the evening – a digital caricature artist.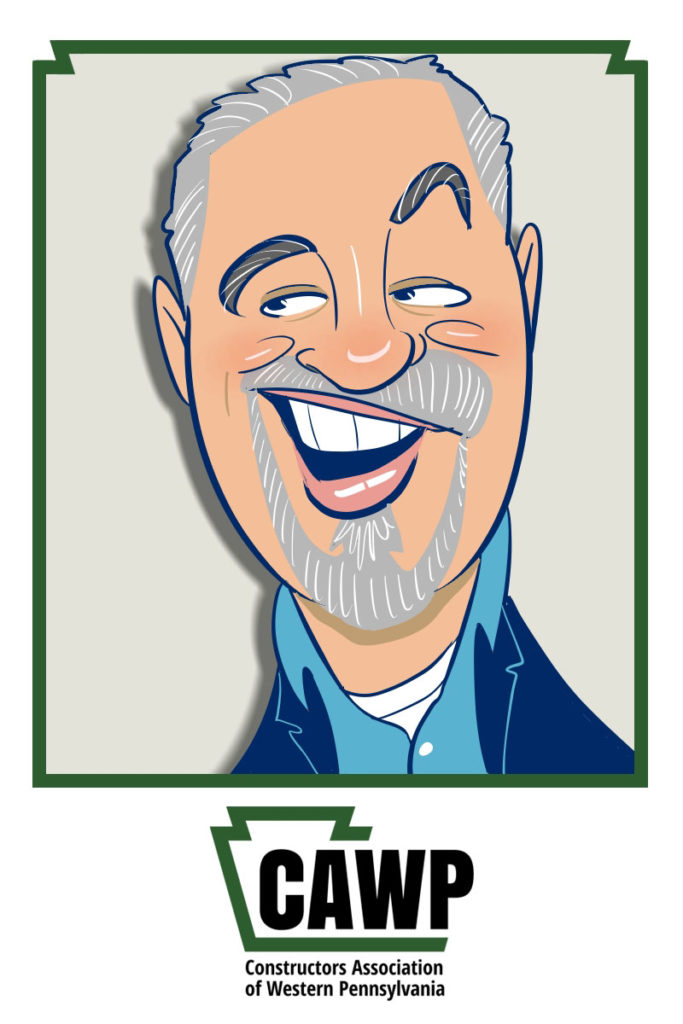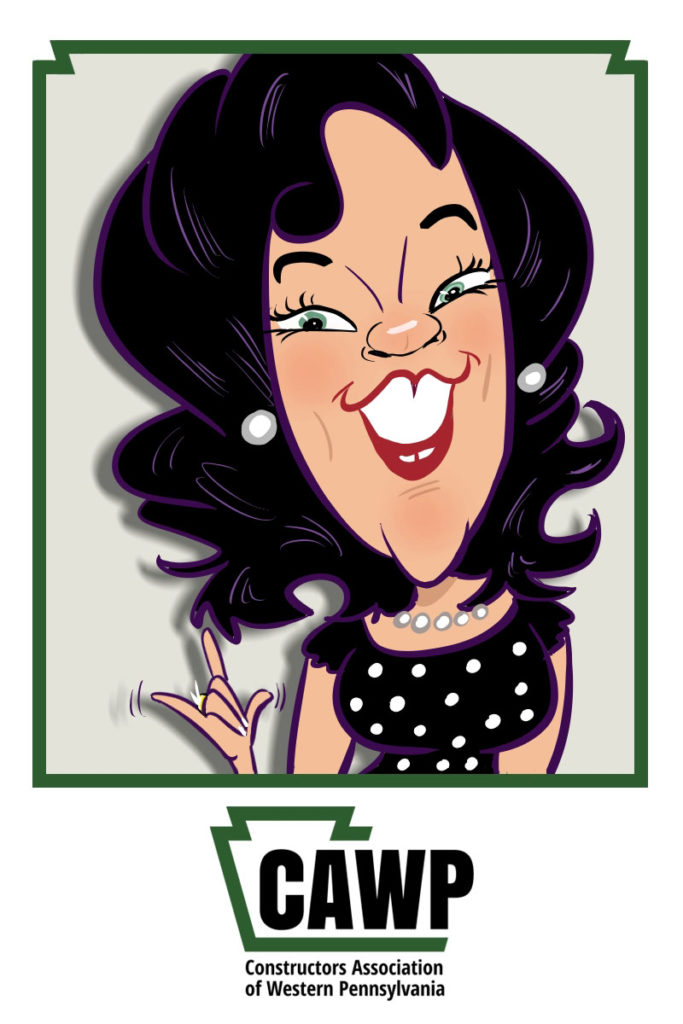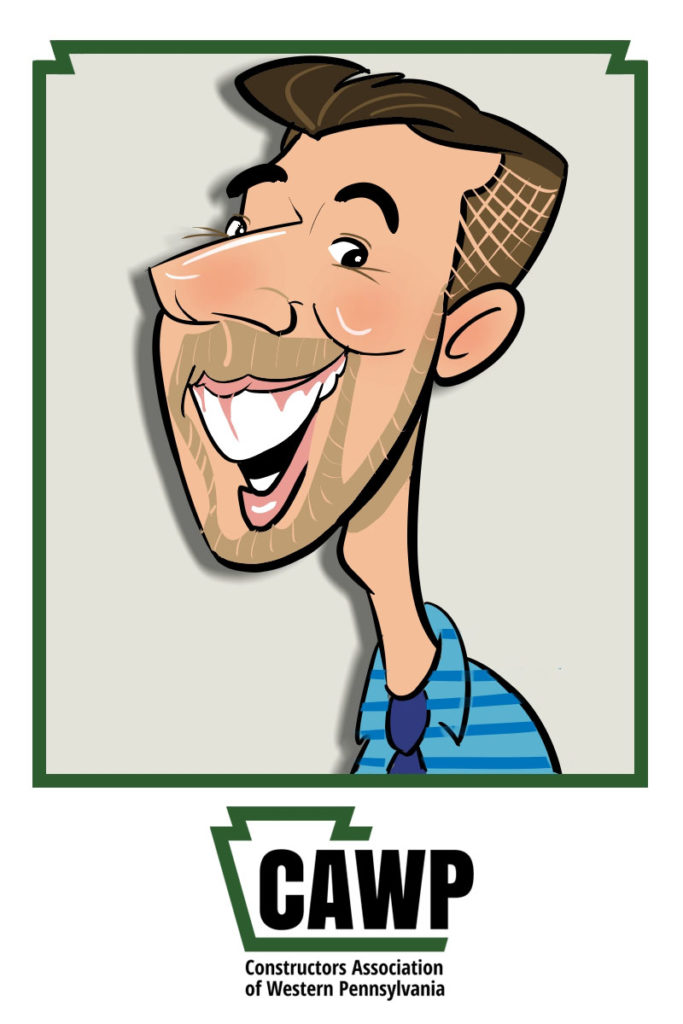 THANK YOU TO ALL OUR SPONSORS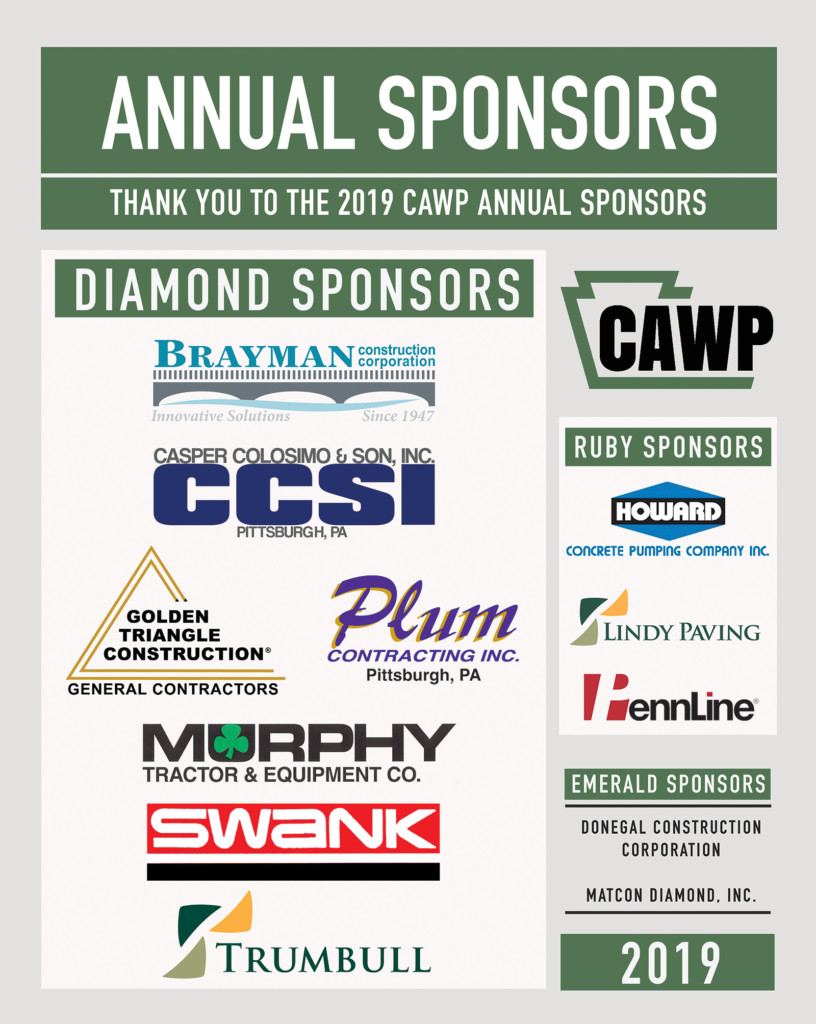 EVENT Sponsors
Platinum Sponsors
Casper Colosimo & Son, Inc.
Swank Construction LLC
Trumbull Corporation
Gold Sponsors
Bitco Insurance/Seubert & Associates
Donegal Construction
HUB International
Golden Triangle Construction
Lindy Paving, Inc.
Francis J. Palo, Inc.
Plum Contracting, Inc.
Silver Sponsors
Michael Facchiano Contracting, Inc.
Independence Excavating, Inc.
Mayer Brothers Construction Company
Mosites Construction Company
Bronze Sponsors
Allegheny Mineral Corporation
Fay, an i+iconUSA Company
Strongstown's B&K Enterprises, Inc.
Prize Sponsor
Cleveland Brothers Equipment Company