Hyatt Regency Scottsdale Resort & Spa at Gainey Ranch SCOTTSDALE, ARIZONA
The 2018 CAWP Annual Meeting was held February 7 – 11, 2018 at the Hyatt Regency Scottsdale Resort & Spa at Gainey Ranch in Scottsdale, AZ.  Nearly 200 attendees enjoyed four days of networking, educational sessions, social events and more!
FIND OUT WHAT THE SPEAKERS DISCUSSED, THE FUN EXCURSIONS YOU MISSED, AND WHAT HAPPENED AT THE GROUP DINNER HELD INSIDE A GORGEOUS GARDEN OASIS.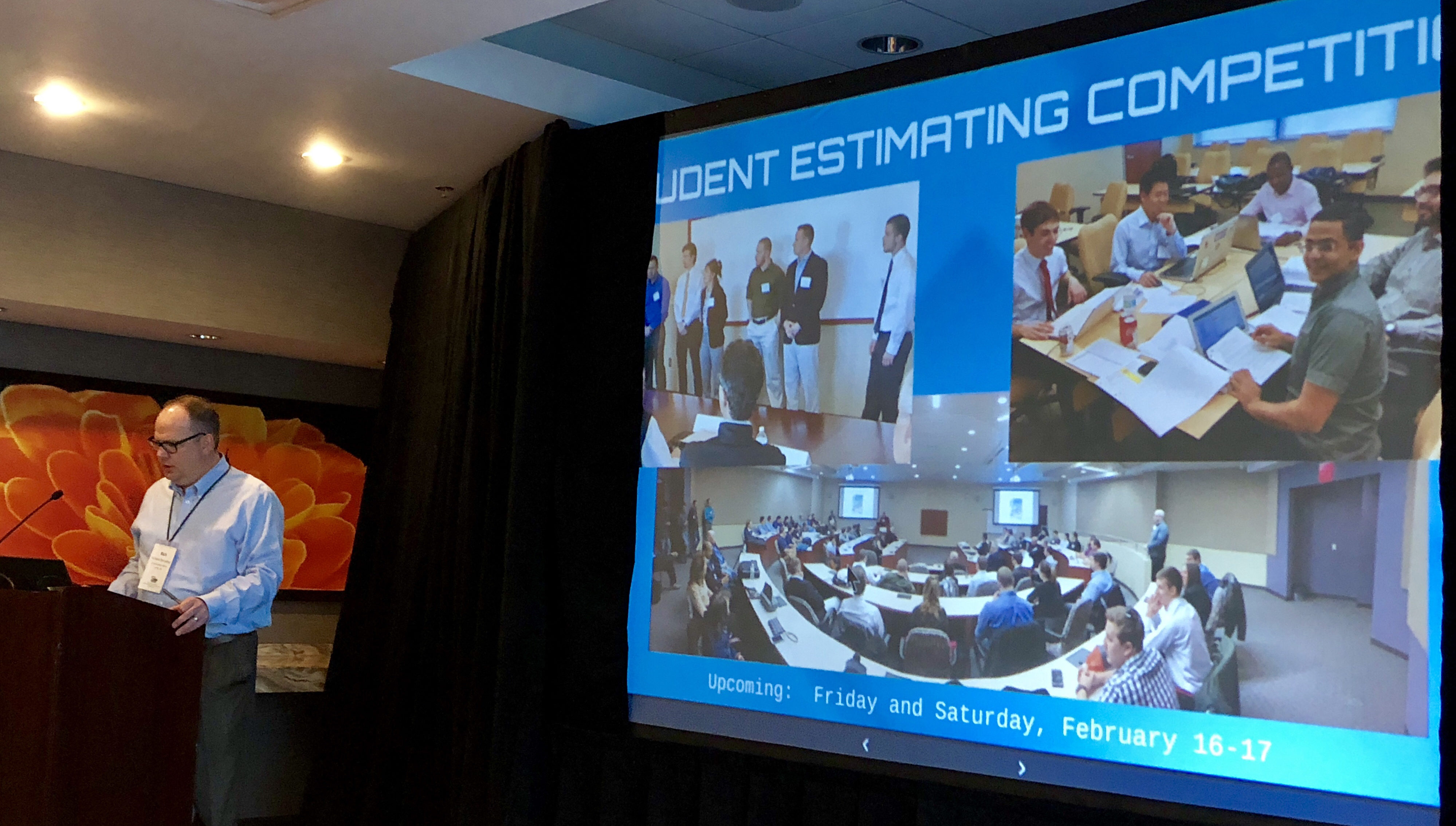 CAWP
CAWP Executive Director Rich Barcaskey and CAWP Director of Industry Relations Jason Koss kicked off the sessions with an overview of the Association's work for the last year.
They also discussed updates on Workforce Development programs and ways you and your organization can get involved.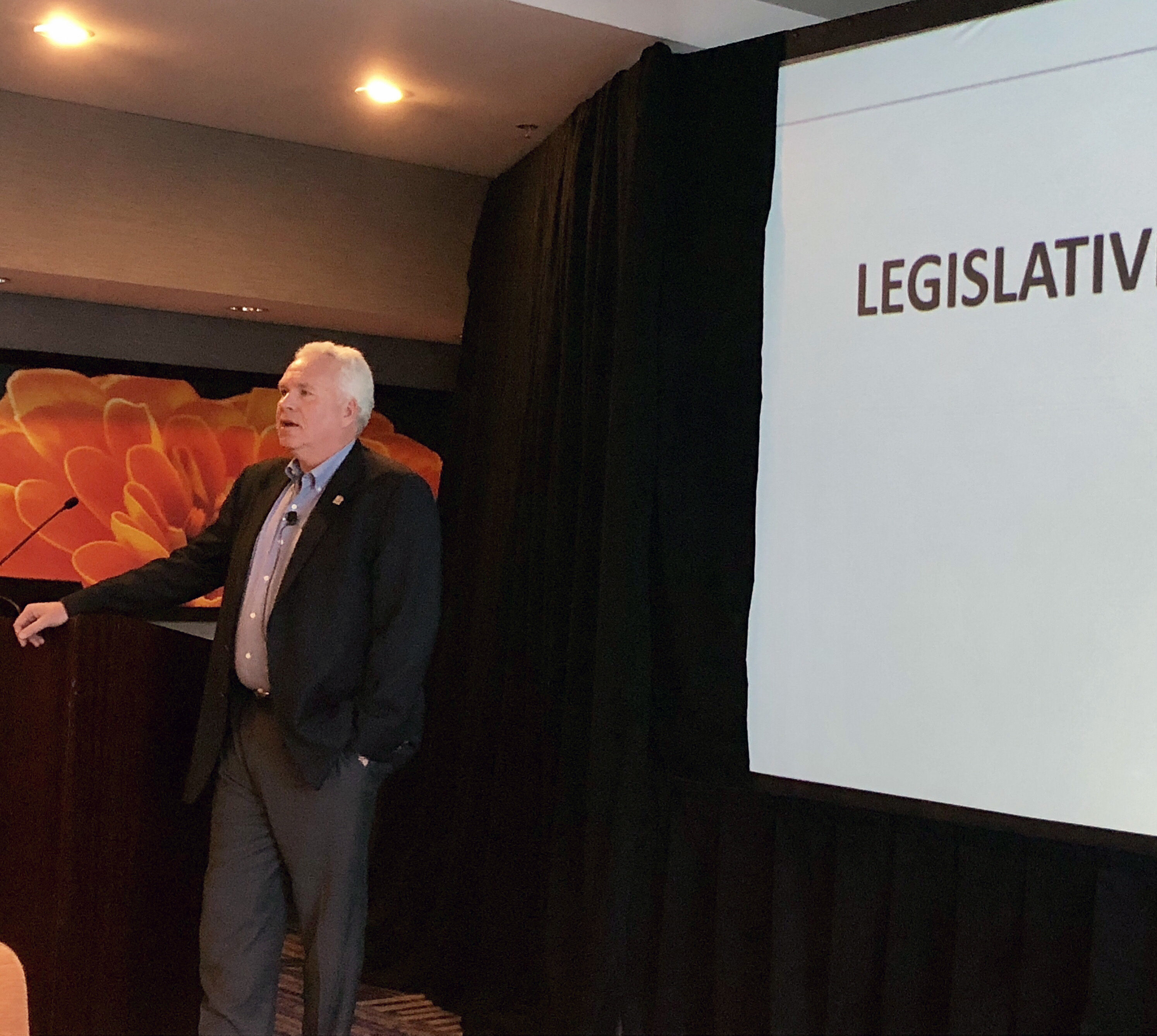 AGC
Associated General Contractors of America CEO Steve Sandherr updated the attendees on legislation pertinent to the heavy / highway construction industry at the federal level, as well as a discussion on the highway division of the AGC.
Following his presentation, CAWP President Joe Casilli, Casper Colosimo & Son, Inc. and CAWP Executive Director Rich Barcaskey presented him with a check for $25,000 from the CAWP Board of Governors for the AGC Construction Advocacy Fund. The members of the CAWP Board had 100% participation in the fundraising drive for the fund, which helps finance a host of critical campaigns, including our ongoing efforts to fight for federal infrastructure investments, push back against costly, and needless, new regulatory burdens, promote workforce development and workplace safety and enhance construction technology.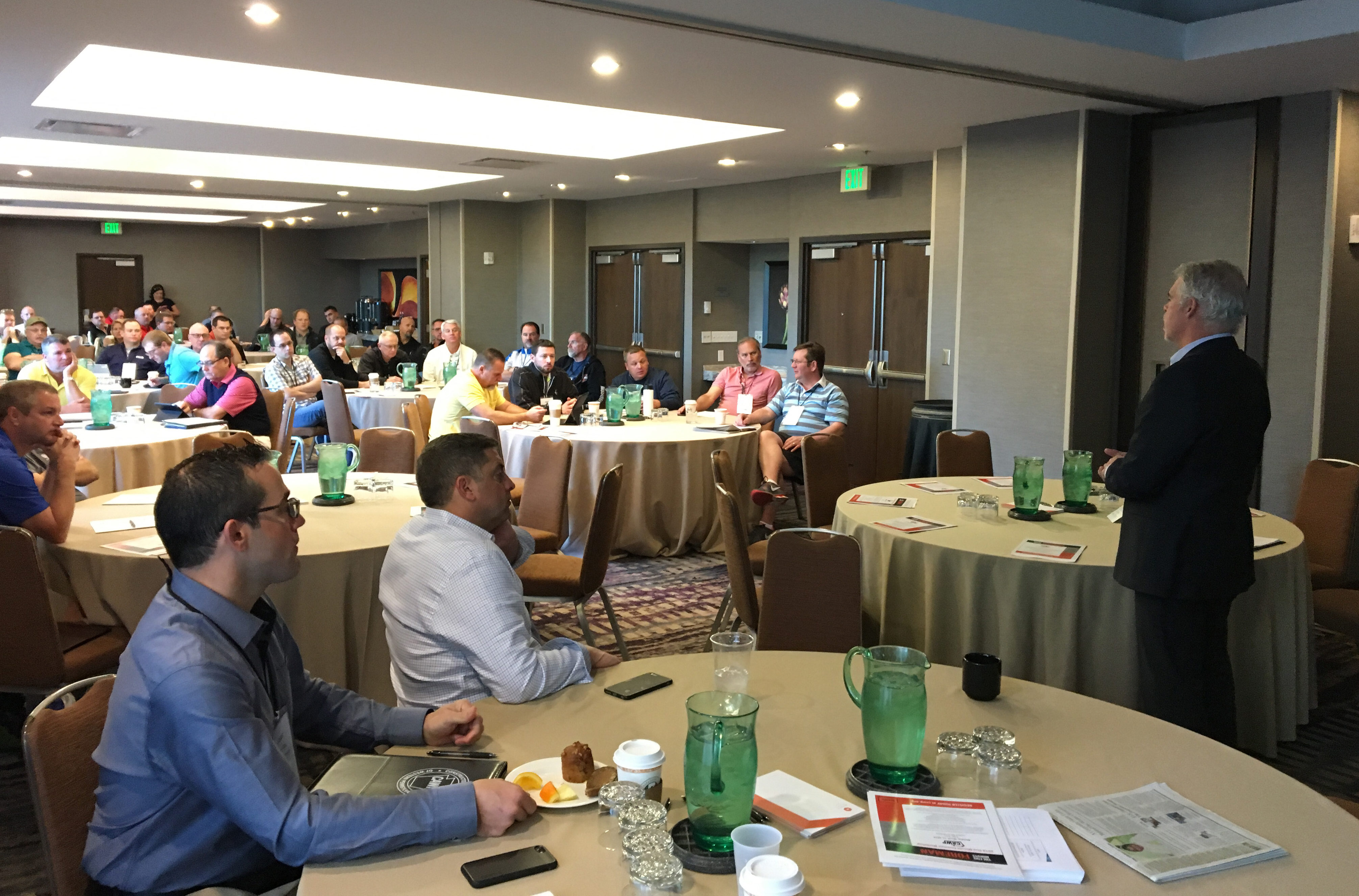 Breslin Strategies, Inc.
Mark Breslin of Breslin Strategies, Inc. provided the keynote address. Breslin discussed the challenges the industry faces when finding, developing and trying to retain quality candidates for a career. He discussed cutting edge strategies and best practices currently being used both inside and outside of our industry. He reviewed how to adapt the best methods of reaching the new base of Generation X & Y candidates, and how to evaluate your workplace culture to see if you are properly positioned to be the company or union "career destination", in comparison with the multitude of other opportunities.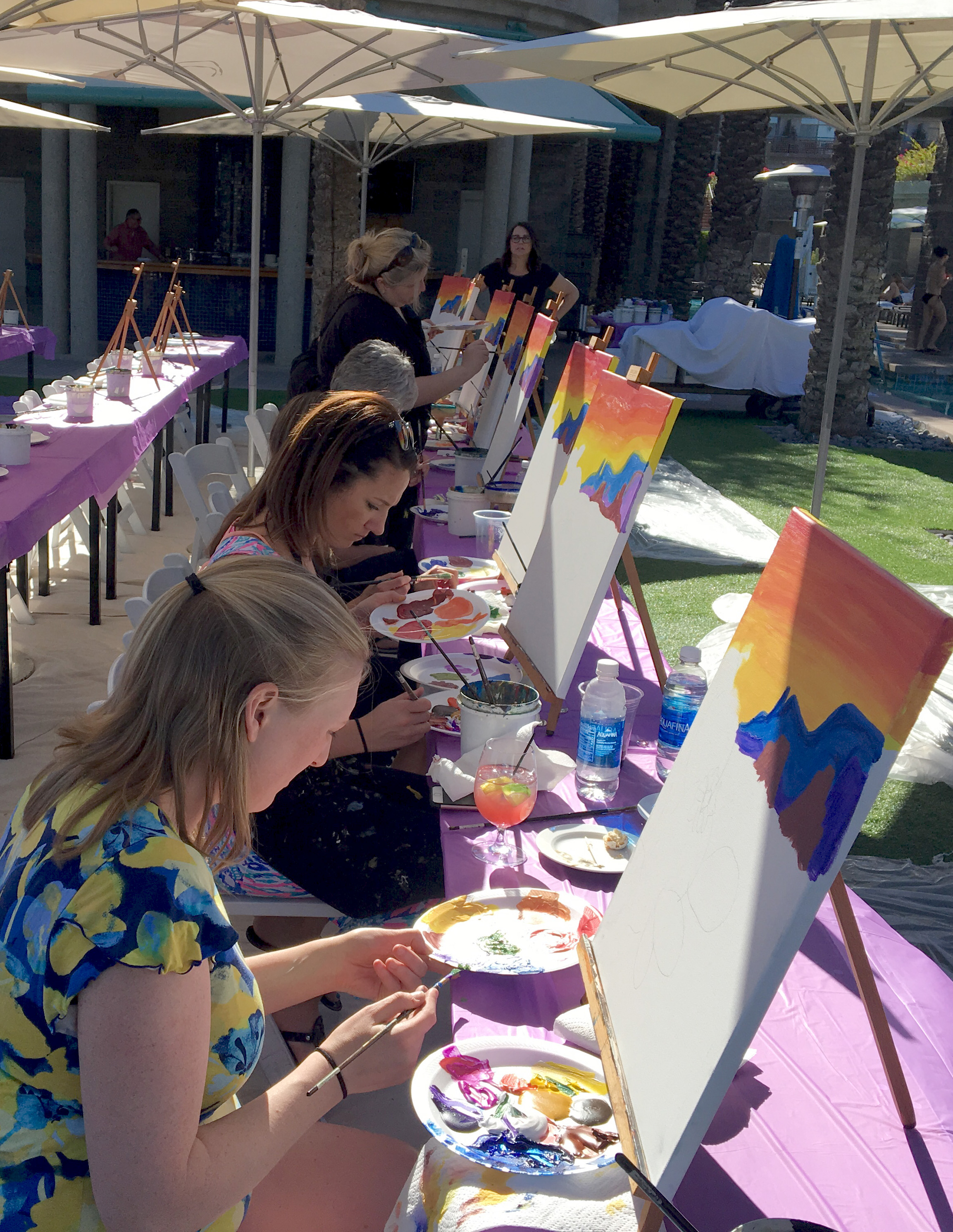 Paint & Sip
Paint & Sip
Several attendees joined together to paint and sip their way to finding their inner artist!  Guided by experienced instructors, attendees completed a painting representative of the American western landscape – and enjoyed a few cocktails as well!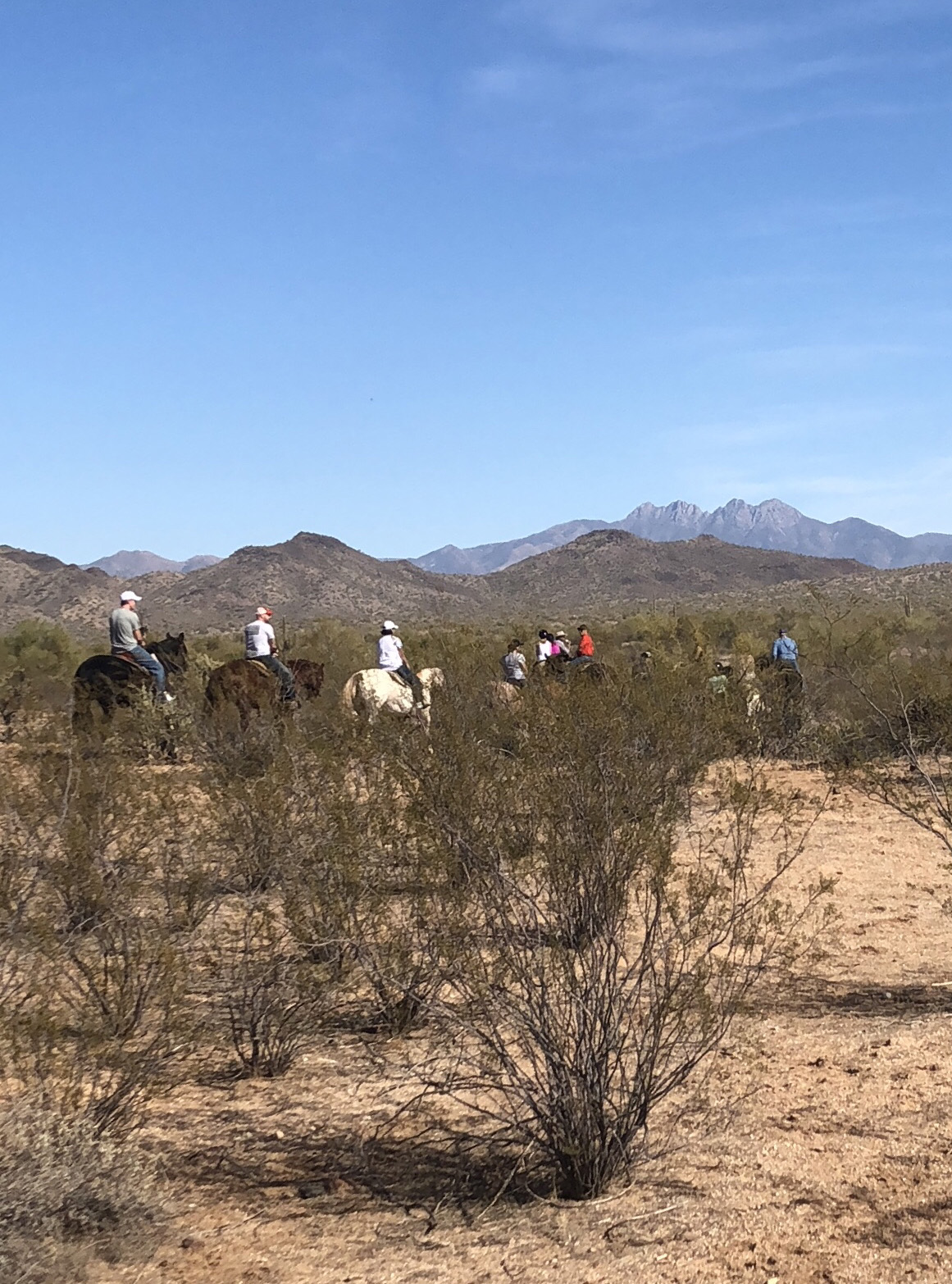 Cattle Drive
Cattle Drive
Attendees mounted up and got a taste of life the way it once was in the old American West. The experienced guides worked with the attendees as they participated in some cowboy cutting, wrangling + roping.  A lucky few were even the recipient of the highly coveted cowboy lollipop. Maybe they found their true calling?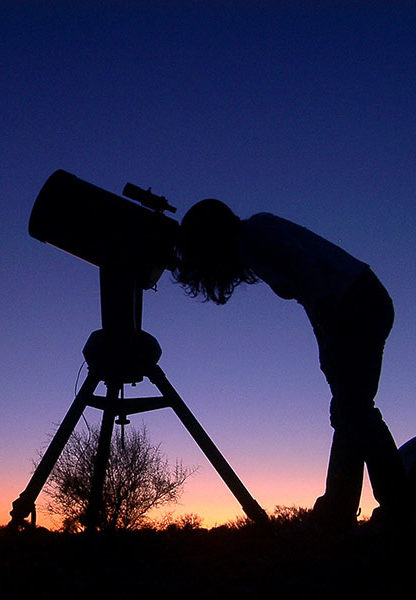 Stargazing Tour
Stargazing Tour
While the pitch black desert and starry night sky didn't allow for photos, attendees marveled at the various stars, constellations, and the occasional shooting star while learning about the Milky Way, and other galaxies.  Expert guides gave attendees an experience on the most unique expedition in Arizona: A nighttime tour of the greatest wonders of the galaxies.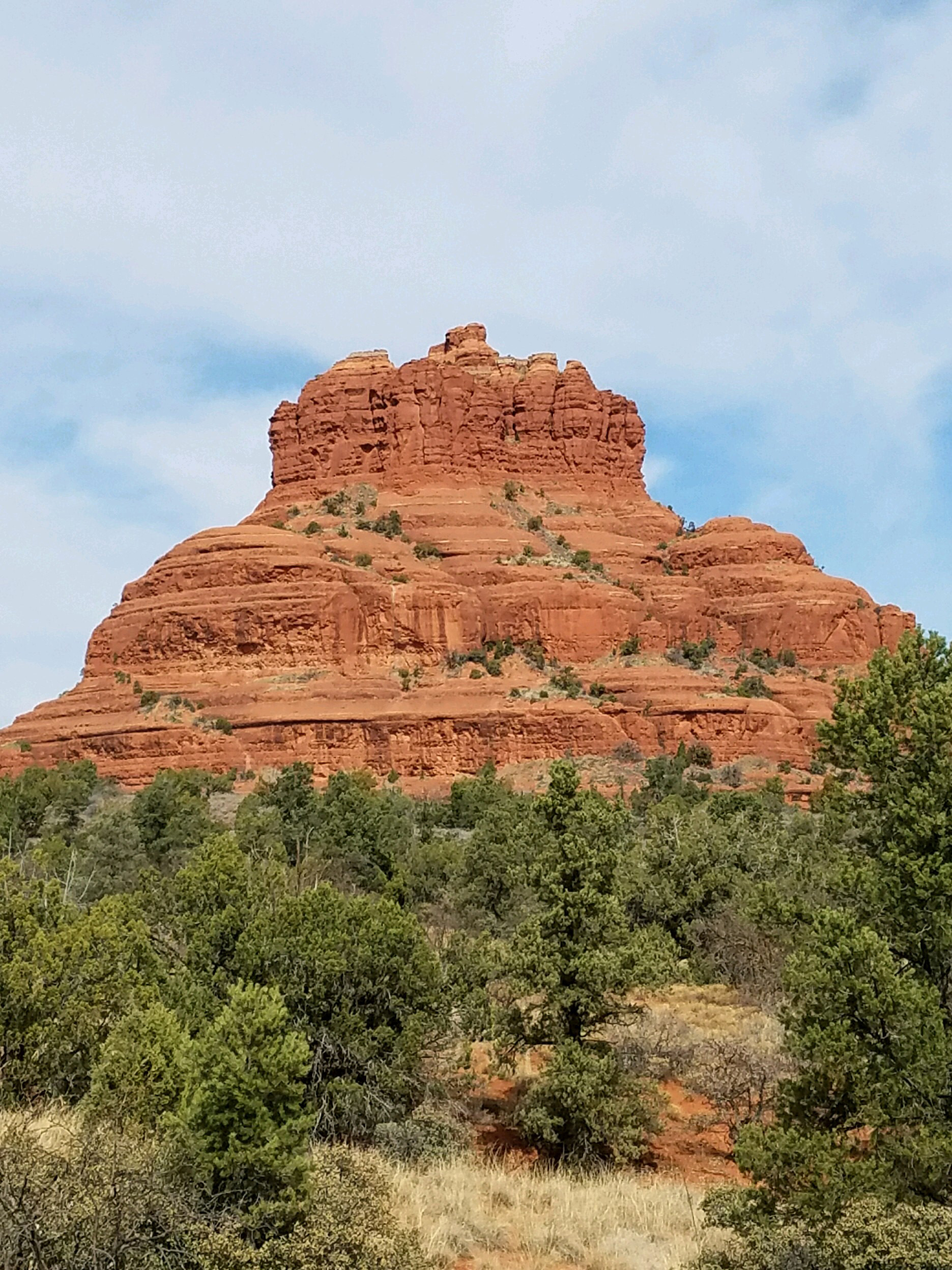 Sedona Day Trip
Sedona Day Trip
Before leaving the gorgeous southwest, attendees spent a day traveling north. First, guests were treated to an up close and personal view of Bell Rock.
After a scenic photo op, the group continued on in to Sedona, where guests had time to explore and enjoy lunch. Groups were able to shop, view the area's red rocks and other landmarks, or even take a quick hike before heading back to Scottsdale.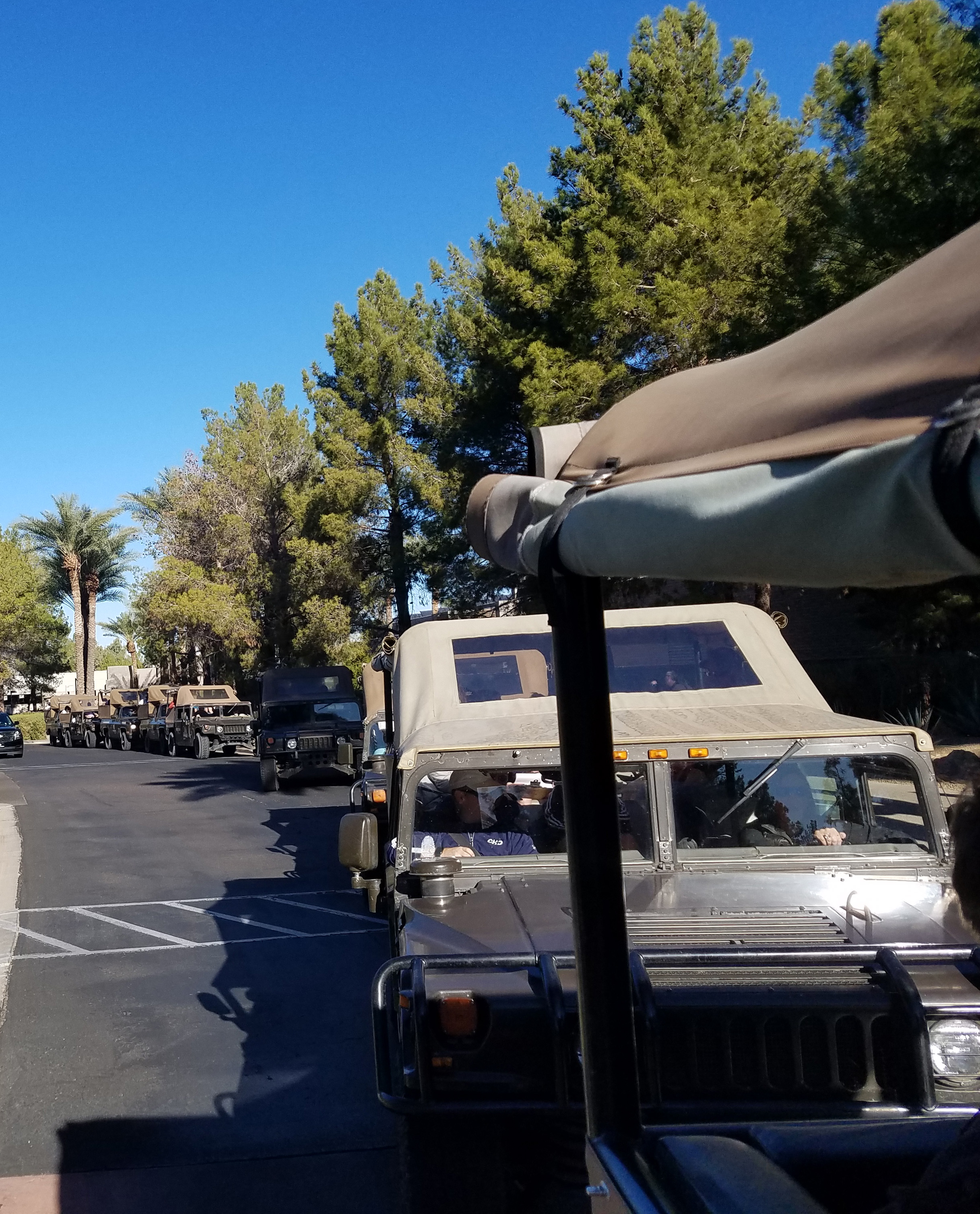 Hummer Rally
Hummer Rally
The Hummer Rally Team Building activity took participants deep into the desert equipped with a team packet, their Hummer tour guide and their sense of adventure! Groups progressed through the scavenger hunt and were challenged to collect information by visiting the majestic Sonoran Desert and discovering it's well hidden secrets. Team Pima Nation, Plum Valley, Joint Venture came out on top and are now the repeat Team Building champions at the Annual Meeting. Congrats to all the teams for a fantastic effort!
The traditional group dinner was held at Boojum Tree Hidden Gardens on Friday, February 9. Attendees enjoyed an evening inside a gorgeous garden oasis, with lush plant life and glittering fountains.
During cocktail hour, attendees were able to brand their own souvenirs and watched a napkin sketch artist at work. Following a delicious south-west inspired dinner in the large greenhouse, attendees enjoyed after-dinner coffees, cocktails and cigars with dessert and dancing.
2018 CAWP EVENT Sponsors
Gold Sponsors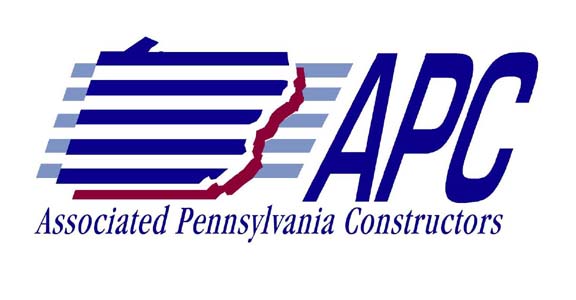 Bronze Sponsor
Mayer Brothers Construction Company
2018 CAWP ANNUAL SPONSORS