The DVDs and videos listed in this library can help to train employees in safety and personnel issues.
DVDs and videos can be used in your weekly Tool Box Talks, or in a New Employee Orientation. All are available, free of charge, for up to four weeks at a time. If there is a subject that you would like to see, but it is not listed, contact us and we will attempt to add it to our library.
Companies borrowing videos are held financially responsible for any videos that are lost or damaged during use.
Safety Training for the Focus Four Hazards in the Construction Industry
Information on improving construction safety through the reduction of accidents by addressing the Focus Four hazards (falls, electrocutions, struck-by's and caught-in's). (AGC and OSHA) Available in English and Spanish (2006) CD
Mobile Crane Setup
Provides information on the safe setup of mobile cranes. Information covered includes: site condition hazards, leveling, blocking and planning the lift. (AGC – 2000) Time: 18:00 DVD
Mobile Crane Capacity
Provides information for the crane operator to make appropriate reductions in the mobile crane capacities. Information covered includes: crane inspection, leveling, wind effects, dynamic loading and duty cycle work. (AGC – 2000) Time: 18:00 DVD
Controlling the Load: Crane Rigging
Describes the basics of crane rigging safety and gives workers the knowledge they need to perform safely and optimally. (AGC – 2001) Time: 14:00 DVD
Signalperson Training Program- An interactive Signalperson Training Aid
The program covers all the pertinent requirements of the current OSHA 1926.1400, ASME B30.3, B30.5, B30.23. A combination of animations and videos illustrate all the standard hand signals along with crane characteristics and limitations. Many examples and practice scenarios included. (Equipment Training Solutions, LLC (ETS) – 2010) Includes training program CD, Instructor Guide, and Student Guide.
Specialized Crane Operations
Focuses on the important issues of 3 specialized crane operations: two crane lifts, pick and carry operations, and crane supported personnel platforms. (AGC — 2001) Time: 12:00 DVD
Above the Hook: Wire Rope Safety
Provides a basic overview of important wire rope issues that crane operators should understand. Items discussed include wire rope installation, inspection, maintenance, deficiencies, wedge sockets, and block spinning. (AGC — 2001) Time: 14:00 DVD
Design and Operation of Work Zone Traffic Control Instructor and Student Manual and Supervisor Instructor Guide
Outlines the human factors, work zone traffic control objectives, traffic control devices, the planning process, installing and removing traffic control devices, flagging, and legal liability issues associated with work zones. (AGC – 2005) Length: 140 page Manual
Think Ahead: Drivers Safety
Provides instruction on safe driving practices for construction workers required to operate motor vehicles while on the job. (AGC – 1996) Time: 14:00 DVD
Theft & Vandalism Prevention Techniques for Mobile Construction Equipment Instructor
Kit Includes DVDs "Headaches for Vandals: Jobsite Vandalism & Tool Theft Prevention" and "Stealing from Thieves: Equipment Theft Prevention." Also includes an equipment registration form, a leader's guide, 10 Easy Tips to Help Protect Your Investment pamphlets and wallet cards, and alphabet stencils. Manual and DVD
Excavation and Trenching Training Manual, In the Trenches: Excavation Training
(AGC – 2004) CD
Trench Safety Awareness Training Trench Protective Systems: Use and Management
This CD raises awareness of the risk and precautions in trenching and excavation operations to assist your training efforts. (NIOSH – 2006) CD
The 5 Steps to Safer Digging Toolbox – 811 Know What's Below, Call Before You Dig
To avoid injuries, damages and costly repairs always follow the Five Essential Steps to Safer Digging. (Common Ground Alliance – 2011) Time: 9:40 DVD
NEW! Hazard Communication Standard
Can be used to train workers on the new labeling requirements and the new standardized Safety Data Sheet (SDS) format under OSHA's revised Hazard Communication Standard. (AGC – 2013) Time: 18:00 DVD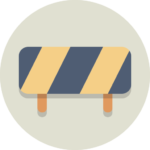 NEW! Job Hazard Analysis: A Blueprint for Success
Explains and illustrate the need for thorough pre-task planning on a daily basis. By including "at risk" employees in the decision-making process, safety and productivity can be improved. (AGC – 2010) Time: 18:00 DVD
Safety: The Bottom Line
Designed to show the value of sound safety programs and their economic benefits. (AGC — 1997) Time: 20:00 DVD
Just the Facts: Accident Investigation
Shows contractors how best to investigate construction accidents to prevent recurrence of similar accidents. (AGC – 1991) Time: 15:00 DVD
Putting It All Together: Scaffolding Safety
Developed to train construction workers how to safely erect and dismantle scaffolds. (AGC – 1996) Time: 15:00 DVD
Take the Steps: Stairway & Ladder Safety for the Construction Industry
Explains industry standards for stairway and ladder construction and reviews techniques and practices for their safe use.
(AGC – 2005) Time: 15:00 DVD
Sky's the Limit: Scissor and Aerial Platform Safety
Highlights potential hazards associated with construction work performed on elevated platforms. (AGC- 2001) Time: 15:00 DVD
Power and Hand Tool Safety
Features practical, safe application of common hand and power tools, including electrical, pneumatic, gasoline, powder actuated, hand, battery operated and hydraulic tools. (AGC-2007) Time: 19:14 DVD
Personal Protective Equipment (PPE)
Offers procedures of choice and use of proper PPE during construction. Includes the latest ANSI guidelines and highlights latest available equipment and best practices for use. (AGC-2007) Time: 23:52 DVD
Electrical Safety for the Construction Worker
Enables field-level employees to recognize and promote safe electrical practices in and around the construction site. It addresses site-specific hazards and controls and provides real-world solutions. (AGC- 2007) Time: 19:14 DVD
Work Safely Around Power Line: Contractor Beware Training Materials
Contains a 15-minute video, a slide show presentation, slide show presenter's notes and a trainer's guide. (Allegheny Power – 2006) Time: 15:00 DVD
Heightened Awareness: Fall Protection and Prevention
Reviews the basics of OSHA's Fall Protection requirements while allowing viewers to understand the rules, know the available systems and plan the work with proper fall protection in mind. (AGC — 2010) Time: 36:00 DVD
Take Control: Lockout/Tagout
Shows the appropriate methods for locking-out and/or tagging-out stored energy so maintenance and repair work on machines, equipment, and other energy sources can be performed safely. (AGC — 1993) Time: 18:00 DVD
Silica Exposure: It Can Leave You Breathless
Highlights the use of silica in the construction industry, its effects on the body, and how workers can protect themselves from the hazards associated with silica exposure. (AGC — 1999)
Time: 15:00 DVD
Violence on the Job
As part of its mandate, NIOSH works with industry, labor, and academia to better understand violence in the workplace, the effects of violence on safety and health, and ways to prevent and reduce violence in the workplace. (NIOSH – 2004) Time: 27:00 DVD
Working with Stress
As part of its mandate, NIOSH works with industry, labor, and academia to better understand the stress of modern work, the effects of stress on safety and health, and ways to reduce stress in the workplace. (NIOSH – 2002) Time: 17:00 DVD
Management Videos and Resources
NEW – Diversity Rules: Harassment, Sensitivity & Correction Training for Construction Workers & Supervisors
Diversity Rules is one DVD with two training videos, one for workers and one for supervisors. Each is designed to aid construction employers with harassment prevention, sensitivity and correction training. Both videos discuss the laws that protect workers from harassment and discrimination, how harassment and discrimination can affect the workplace, and various ways that harassment and discrimination can occur, including references to social media and texting. (AGC – 2013) DVD
Federal Government Contractor Ethics and Compliance Programs Tool Kit and Guidance
Second Edition, Thomas J. Kelleher, Jr. and Eric L. Nelson. (AGC – 2012) Length: 246 page Book
The Essential Guide to Handling Workplace Harassment & Discrimination
Attorney Deborah C. England: Filled with real-world cases, answers to common questions, and tools you can use immediately in your company, this book is your go-to guide for preventing and managing harassment and discrimination claims. (NOLO — 2009) Length: 330 pages Book and CD
When You Have to Release an Employee
Describes the challenges that every company faces and explains the good habits that can help a company avoid losses, provides a six-point checklist, and gives specific answers to several of the most commonly asked questions (AGC – 1994) Time: 14:00 DVD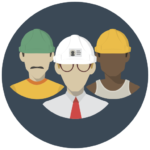 Drawing the Line: How to Prevent Sexual and Other Harassment
Features three prominent labor lawyers in the construction industry explaining, in plain English, the rules that all managers and supervisors should follow. (AGC – 1994) Time: 38:00 DVD
Crossing the Line: What Can Create a Hostile Work Environment?
Topics include how sexual/other harassment can lead to a hostile work environment. (AGC – 1995) Time: 15:00 DVD
Survival of the Fittest: How the Future of Union Construction Depends on Every Journeyman, Every Apprentice, and You
Mark Breslin: You are the most important person in determining the future of Union Construction. Inside these pages are the challenges and rewards facing the best construction workers in the world. (McAlly International Press) Length: 162 pages Book and CD
Alpha Dog: Leading, Managing & Motivating in the Construction Industry
Mark Breslin, Length: 200 pages Book