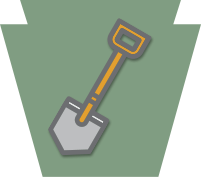 Dig in! Volunteer for events, sign up for e-newsletters, network with industry professionals, or discuss topics in the CAWP Member Forums.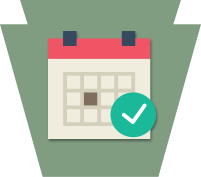 CAWP's various events, meetings, and programs throughout the year provide members with great opportunities for building a bright future with the association.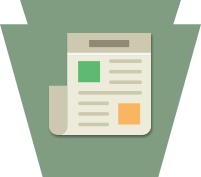 Tweet, follow, share, and discuss! Stay up-to-date with the latest industry news and information from CAWP and the AGC.
Explore, Play, Learn, Train, Work.
Explore a career in highway construction through the Constructors Association of Western Pennsylvania (CAWP) Virtual Pre-Apprenticeship Program! This free online course allows you to interact with each phase of a virtual highway construction project and learn about the skills needed to be a Carpenter, Cement Mason, Laborer, Operating Engineer, Pile Driver and Teamster.
The content of the program consists of videos, images and assessment questions that will provide you with a better understanding of the industry and assist you in uncovering the skills needed for a career in highway construction. After completing your pre-apprenticeship program, which typically takes one and a half hours, you will receive a Certificate of Completion and be ready to apply for one of several apprenticeship programs in highway construction located in western PA.
The Mission & Vision of CAWP
Our Vision
To be the premier trade association for union* affiliated contractors in the heavy, highway, railroad and utility construction industry in western Pennsylvania.
*Carpenters, Cement Masons, Laborers, Operating Engineers, Pile Drivers, and Teamsters
Our Mission & Values
The Voice of the Heavy/Highway Industry
To encourage and assist CAWP members to the end that fair competition may be maintained, condition of labor may be improved, and that proper and friendly relations may be maintained between employers in the industries and their employees and the general public.
Have a question for us, curious about becoming a member, or want to know more about one of our events? Simply fill out the form below and a member of our staff will contact you!